Dental Treatments
We aim to help you attain your desired smile with our various dental services. We have a range of dental treatments, from dental implants to Invisalign treatment, cosmetic dentistry and even oral maxillofacial surgery. Our team of qualified and experienced dentists will work closely with you to ensure your best orthodontic care and treatment plan.
Dental Implants
One of Nuffield Dental Jewel's sought after services are our dental implants.
Cosmetic Dentistry
Our cosmetic dentistry procedures will enhance the appearance of your teeth.
Dental Invisalign
We offer Invisalign treatments which are perfect for smile makeovers.
At Nuffield Dental Jewel, we pride ourselves on our integrity, commitment and compassion to our patients. We carefully tailor our treatments to our patients' concerns and ensure their comfort and well-being are always being taken care of during our procedures.
We also offer a fuss-free transaction process with a variety of flexible payment options.
Nuffield Dental Jewel
Nuffield Dental Jewel is a dental clinic that specialises in a range of dental procedures like All-on-4 dental implants, cosmetic bonding, veneers, teeth whitening, dental implants, Invisalign, root canal treatment, and wisdom teeth surgery.
Nuffield Dental is built on the fundamentals of delivering quality and positive dental care to our patients, along with our team of friendly receptionists, nurses, and dentists.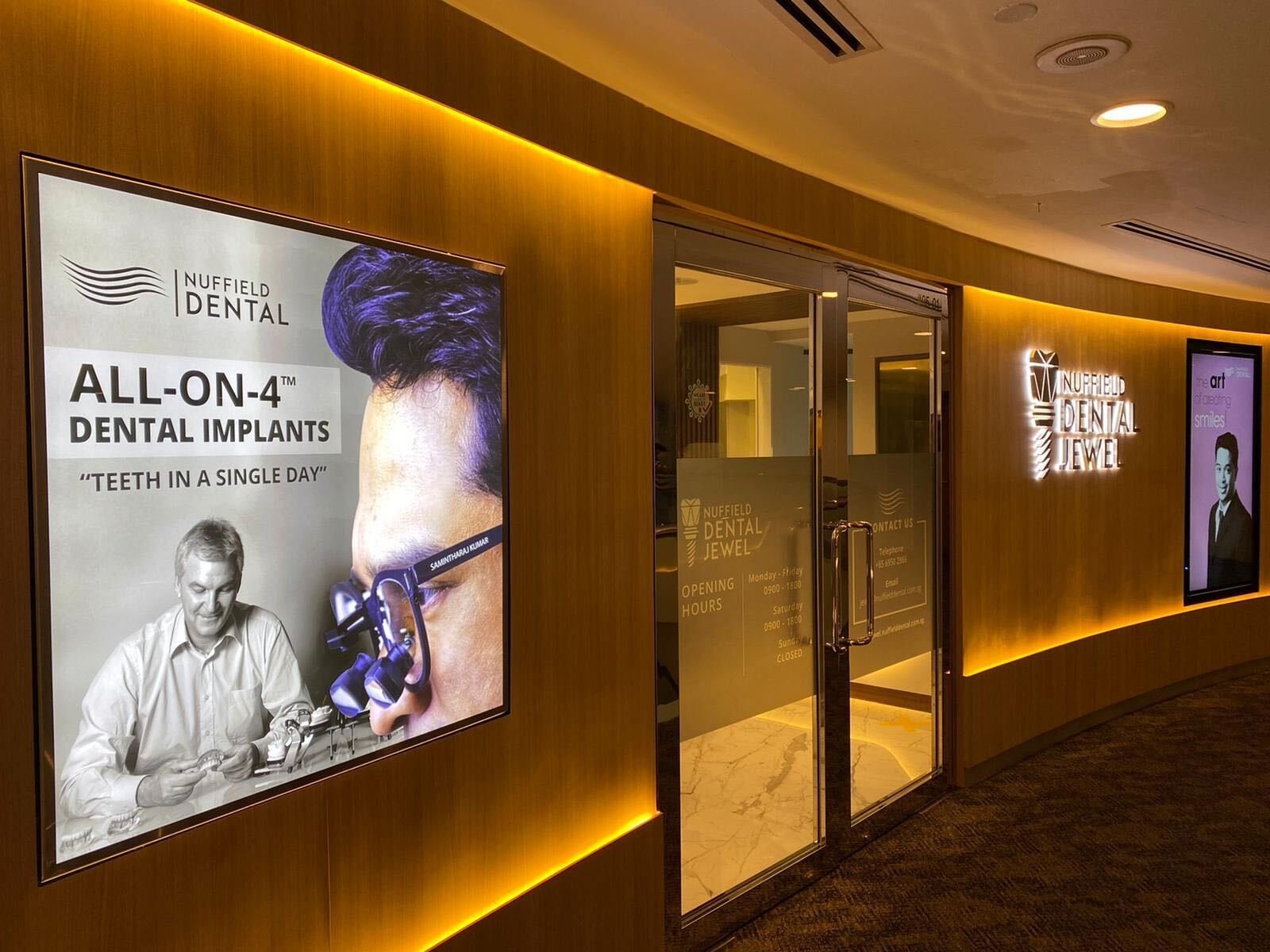 About Nuffield Dental
Founded by Dr Samintharaj Kumar in 2014, Nuffield Dental is a multi-disciplinary dental group that has grown rapidly in recent years to 10 accessible locations across the island.