Koh Jiayong Joseph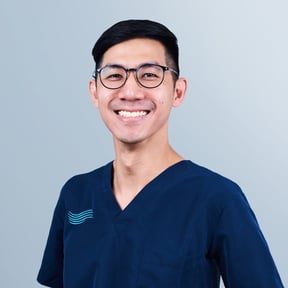 Joseph graduated as Oral health therapist from after he obtained his Diploma in Dental Hygiene and Therapy from Nanyang Polytechnic in 2008. Since then, he has accumulated about 10 years of experience working in patient-centric private practices.
Joseph excels at alleviating patient anxieties and adores working with children. Many patients have given positive feedback for his gentle touch and meticulousness in performing treatments. He also found his niche as a hygienist specialising in periodontal treatment. He is a steadfast believer of preventive dentistry through dental education.
Outside of work, Joseph enjoys active sports and plays the guitar. He is married with two adorable children.