What is Invisalign?
The Invisalign teeth aligner system has swiftly evolved to become patients' preferred mode for straightening their teeth. It is founded upon a series of special aligners to which some dentists and orthodontists call "the contact lenses for your teeth". These special aligners are:
Crystal clear
Removable
Custom made to your teeth and their movement at every stage of your treatment
Made of medical-grade plastic
At each stage, your aligner moves solely the necessary teeth using the biomechanics of a gentle "Smartforce" that is patented by Invisalign.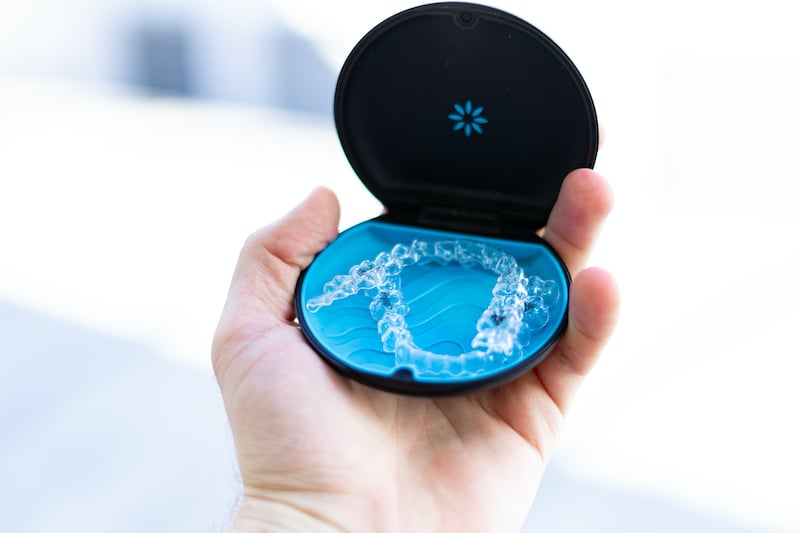 Why Invisalign over other types of teeth straightening appliances?
Discreet
Your aligners are virtually invisible when placed over your teeth, so you can straighten them without anyone knowing.
Sleek and comfortable design
Gone are the days where bulky brackets, wires and elastic bands irritate your mouth and make your teeth and gums difficult to clean.
Gentle
Using the extensive gentle "Smartforce" biomechanics produces none or minimal soreness to your teeth, so you can comfortably chew your food.
Removable
You will be able to eat and drink as per normal during your entire treatment
Brushing and flossing are also as usual, so no excuses not to maintain a stellar level of oral hygiene!
Simple to use
Moving up every stage of your treatment just involves a change of aligner set, so you spend less time in the dentist's chair getting adjustments.
Versatile
Invisalign is able to treat a large range of conditions such as – crowding, gaps, crossbite, underbite, overbite and prominent teeth.
CAD-CAM digital dentistry technology
The Invisalign clinical software system is paired with a unique intraoral scanner that captures a 3D blueprint of your mouth, so you can kiss 'goobey' mouth impressions goodbye.
Watch your smile transform in front of your own eyes into its proposed final result before you even decide on starting any treatment on the Invisalign SmileView app here.
With the level of benefits Invisalign has to offer, it is no wonder why it surpasses many other orthodontic teeth straightening options.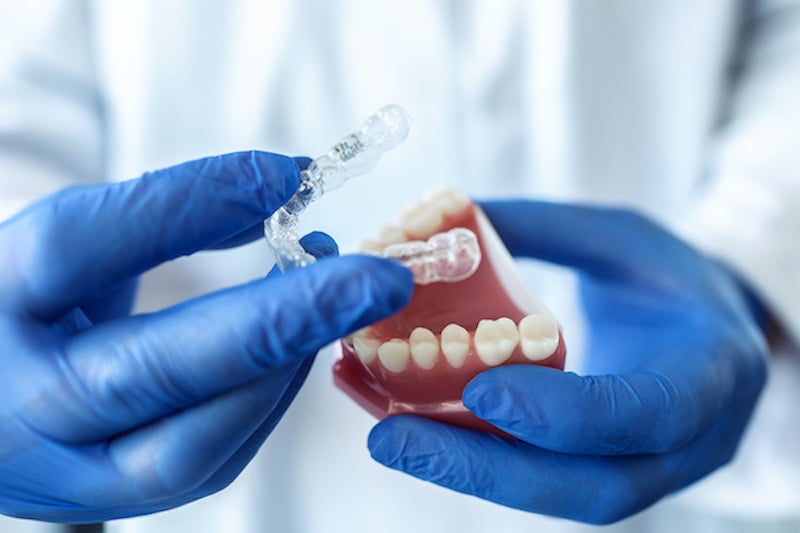 What does having Invisalign involve?
Your Invisalign journey begins with a simple intraoral scan to get a 3D blueprint of your mouth. Your teeth movement will be planned by your dentist, with input from Invisalign's AI technology.
Once finalised, your full series of aligners will be 3D printed.
The aligners incrementally straighten your teeth. Each aligner is worn for around two weeks, before progressing on to the next aligner.
After your treatment is completed, a retainer is worn to sustain the results achieved.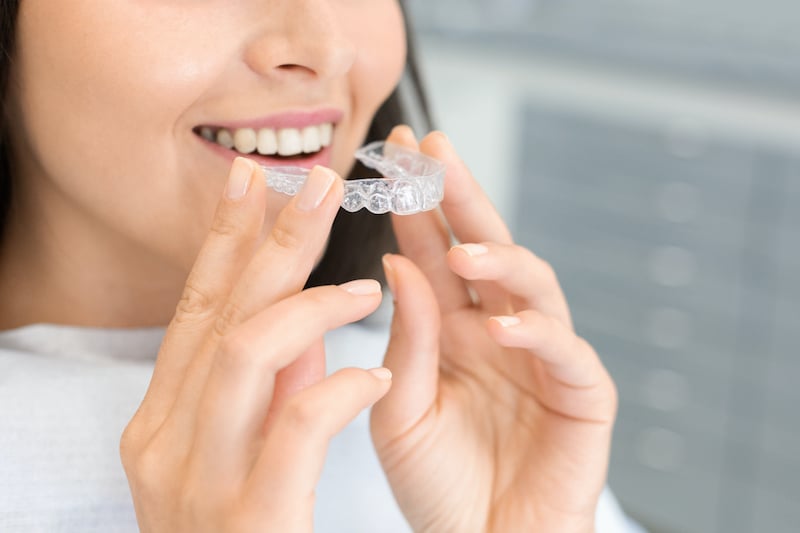 Are you the right candidate for Invisalign?
Do you want to enhance your smile seamlessly without having to wear braces?
Are any of your teeth rotated, crowded, or uneven?
Do you have any gaps in between your teeth?
Do you suffer from a dysfunctional bite?
What can I expect when I have Invisalign?
Pre-treatment
At your initial treatment consultation, your dentist will advise on whether any pre-treatment preparations need to be made before your Invisalign treatment, such as the adjustment or extraction of teeth, to create the required space to move your remaining teeth into their perfect positions.
Invisalign
Once all the preparations have been made (if any needed), your Invisalign treatment can now begin. Depending on the tooth movements required, tiny little tooth coloured nodes may need to be attached on some of your teeth to assist your aligners in their movement.
You will be provided your first set of aligners to wear
Patients usually fully adjust to their new Invisalign clear aligners very quickly, experiencing no or minimal discomfort while acclimatising.
To achieve successful results, you must wear your aligners at least 22 hours a day, solely removing them when you are eating or cleaning your teeth.
It is also crucial that yo

u keep your aligners clean, continue to maintain good oral health habits and attend your regular dental check-ups during the entire course of your Invisalign treatment.

Your dentist will review your progress every

4 to 8 weeks,

and provide you with your next few sets of aligners
Average treatment time varies from 9 to 15 months, with an average of 18 to 30 aligners. However, the number of aligners and total treatment time will ultimately depend on the complexity of your condition, your consistency of wear and your ability to maintain a good level of oral health.
Post-treatment
After your Invisalign treatment has been completed, any existing tooth coloured nodules that were initially placed on your teeth will be removed, and your teeth and gums will be thoroughly cleaned.
You and those around you are likely to see a noticeable positive change to your smile and entire face.
In order to sustain the results, you will be provided retainers and instructions for their wear.