What are metal-free dental implants?
There are two types of dental implants: titanium and zirconia. Metal dental implant fixtures are made of titanium, whilst metal-free dental implant fixtures are made of ceramic.
Although titanium metal implants have been widespread, the novel zirconia dental implants is a unique implant material being used instead.
What are the benefits of metal-free implants
There are multiple benefits of having ceramic dental implants over metal implants. Compared to the titanium counterparts, metal-free dental implants are:
More aesthetically and cosmetically appealing as Zirconia is white while Titanium metal dental implants have a grey tint to it. Therefore they blend enhanced with the implant crown or bridge above.
Provide a more natural feel as their physical properties are similar to your jaw bone and tooth root, enhancing your chewing ability
Prevention of bone loss and gum recession
Sturdy, functional prosthetic tooth for tooth replacement
Antibacterial, therefore reduce plaque build-up on your implant. It also reduces the risk of implant diseases (such as peri-implantitis) and makes oral hygiene at home more convenient.
A one-stage surgery where implants can be placed immediately after tooth extraction.
A less invasive surgery which allows a shorter recovery time and less pain during the days to follow the procedure.
More stable and will not have metallic corrosion over time which reduces the risk of getting gum disease or allergic reactions.
In close contact between the implant and the jaw bone, allowing the bone to fuse steadily with the implant.
Low in conductivity which means it keeps the gums around the implants healthier.
Have no known side effects
Have a more streamlined design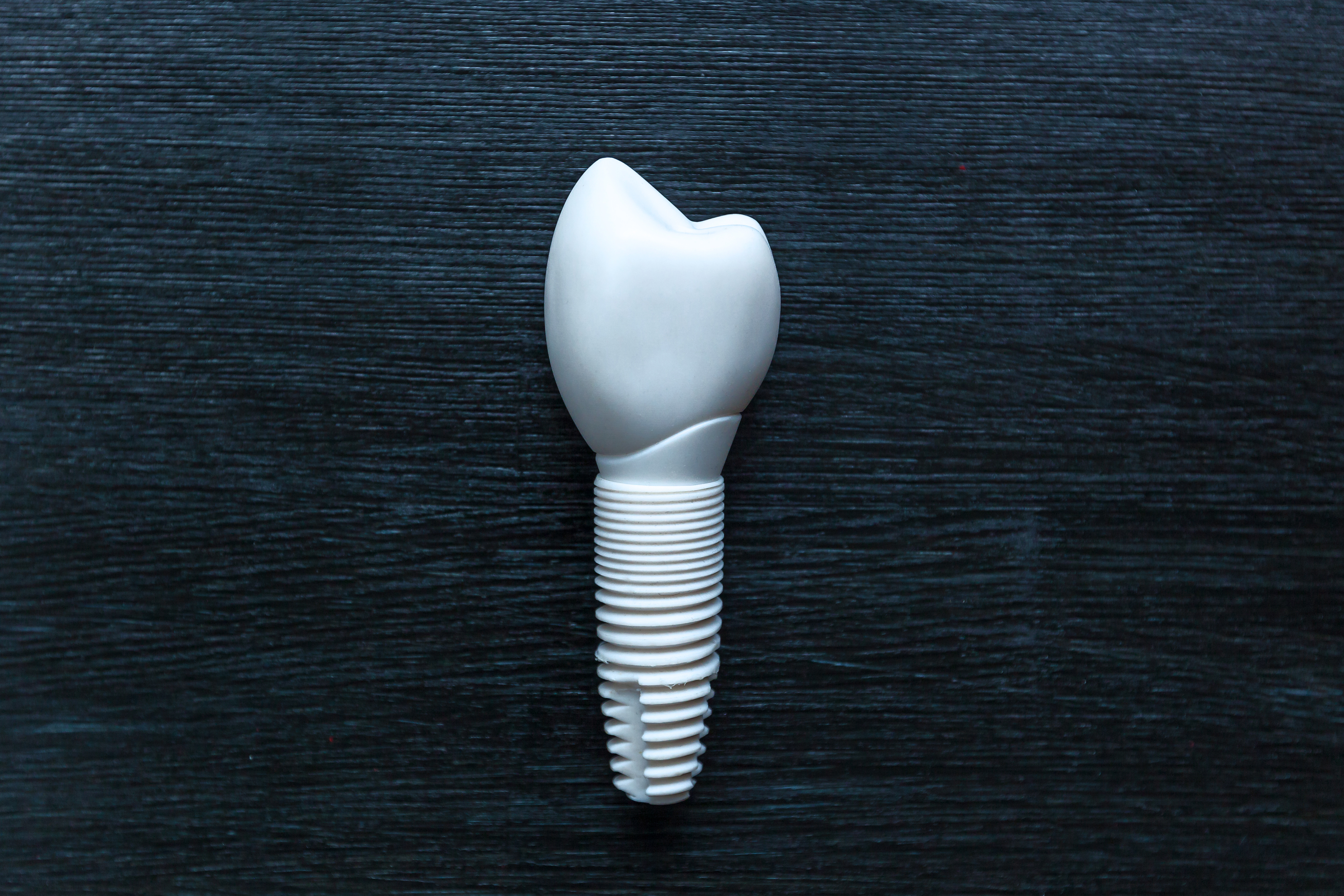 Do you need metal-free dental implants?
You may need dental implants if:
Your natural tooth is missing, failing or loose.
You are experiencing chewing problems, speech problems or missing teeth is affecting your smile.
You have considerations about wearing dentures.
You are unsatisfied with your current denture.
You have thin gums
You are looking for a long term cure for dental health.
What are the risks involved in this procedure?
Although metal-free dental implants are trust-wrothy, you should be aware of some minor risks it bears are its :
Low-temperature degradation as the product ages. This could result in degradation of the material, reducing the strength and tenacity of the material.
One-piece dental implants, but the limitations of these systems needs to be considered. The options for abutment angulation are reduced, and this could compromise the surgical positioning of the implant.
Positioning an implant incorrectly could damage the physical properties of the material.
Novelty has not received a high success rate yet in comparison with dental implants.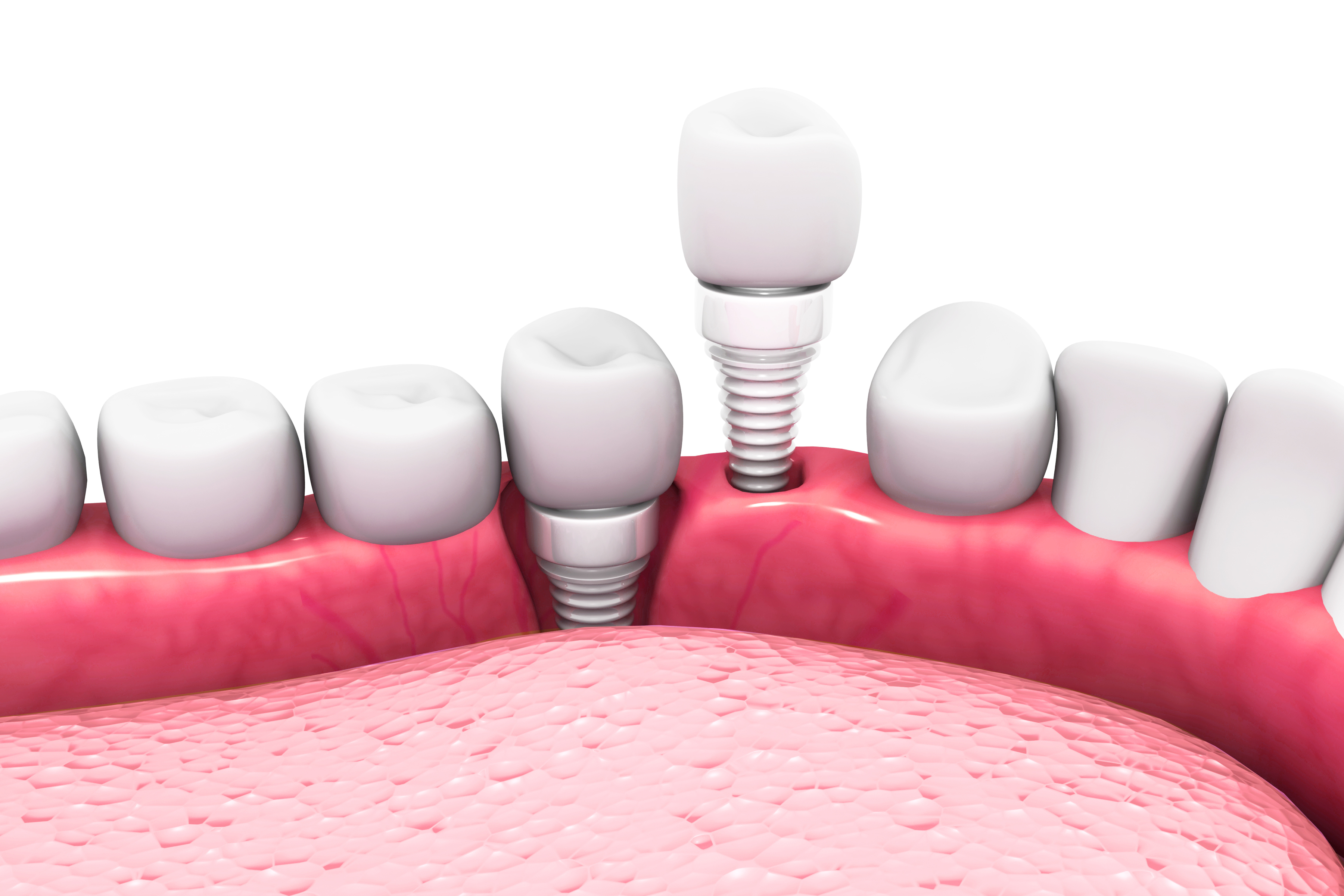 What is the procedure like?
You will usually be required to come down for two appointments for this procedure.
After X-rays and diagnostic results, the implant will be placed. This procedure will be commonly done under local anaesthetics.
An incision will be made in the gum tissue to expose the jawbone.
A small hole will be drilled into the jawbone at the implant site to place the implant securely.
A tiny temporary stop-cap is inserted to protect the implant and stitched into place.
Your body requires a few days to accept the implant after which you will be needed to come down for a second appointment for the dentist to access the healing process.
What to expect in the 2nd visit:
A local anaesthetic will be administered, and a tiny incision will be made to expose the jawbone. The stop-cap will be taken out and a small abutment will be fastened to the implant.
When the healing process is over, a dental prosthesis, typically a crown, will be created from bite impressions.
A tiny screw will secure the prosthesis onto the abutment. Necessary adjustments will be made to ensure the prosthesis is well secured.
Why Nuffield Dental?
Nuffield Dental is a one-stop, multi-disciplinary dental care centre. At Nuffield, we put you first. We believe in providing personalised service for each patient. Our dentists have been accredited in implant dentistry and oral surgery for more than 20 years. We have accredited dental providers who are skilled in the area of dental implant surgery. For your convenience, we have clinics all around Singapore to meet your needs closer to you. For more information, please visit our clinic to book an appointment.